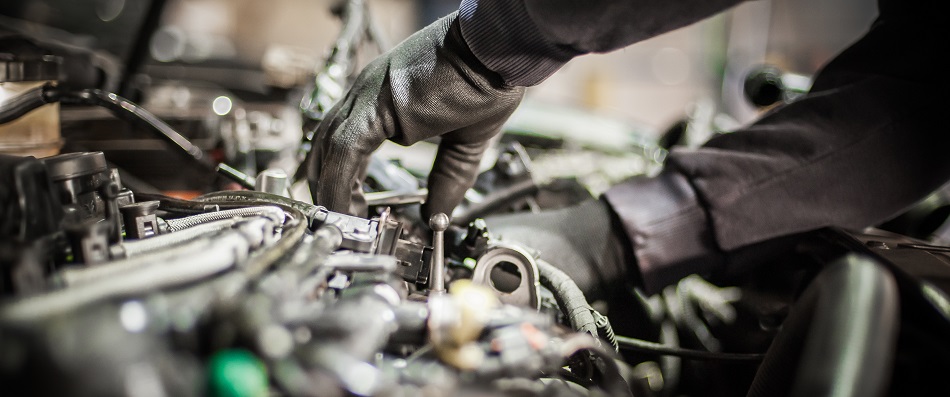 Hybrid Repair in Centralia and Rochester, WA
A Brief History of Hybrid Cars from Auto Tech Services of Centralia and Rochester
In a city like Centralia and/or Rochester, we know that you care about the environment and may choose to drive a hybrid car. The first hybrid was created in 1899 by Ferdinand Porsche; it used a gasoline engine to supply power to an electric motor that powered the vehicle's front wheels. The demand for hybrids began to wane, however, when Henry Ford started the first automobile assembly line in 1904. Ford's ability to produce gasoline-powered cars and offer them at low prices dramatically shrunk the hybrid vehicle market. The popularity of hybrid cars didn't pick back up until the 1960s, the United States Congress introduced legislation that encouraged greater use of electric vehicles in an attempt to reduce air pollution.
For the next 25 years, billions of dollars were spent in research and development for hybrid technologies. However, no viable hybrid alternative was created that would reduce the world's reliance on the affordability and power of gasoline-run vehicles. It wasn't until Toyota released the Prius in Japan in 1997 that a viable alternative to gas-powered vehicles was introduced.
The Toyota Prius was released in the United States in 2000, giving hybrid technology the foothold it needed. In the years since its United States introduction, the Prius has become synonymous with the term "hybrid." In the coming years, however, the Toyota Prius would have some competition as hybrid cars became popular in the era of ever-increasing environmental awareness. If you are in Rochester, Washington, Oakville, Washington, Michigan Hill, Washington, Maytown, Washington, Littlerock, Washington, or nearby, you can bring your hybrid vehicle to Auto Tech Services of Centralia and Rochester.
Hybrid Cars Today
Steadily increasing in popularity, almost every car make now produces hybrid vehicles, including Acura, Audi, BMW, and Buick. Here are some of the best-selling hybrid cars today:
Toyota Prius: Still the top-selling hybrid car in the United States, the Prius was rated by the EPA at an estimated 52 combined mpg, making it one of the most efficient cars available, and happens to be a solid buy overall.
Ford Fusion Hybrid: Although not as fuel-efficient as the Toyota Prius, the Ford Fusion hybrid has an upscale interior flush with technical features. The car boasts sporty handling, an upscale cabin, and a user-friendly infotainment system.
Kia Niro Hybrid: This hybrid crossover offers a fuel economy of 50 mpg and Modern interior with elevated seating positions similar to those of the Kia Soul. The car is also known for its spacious interior.
Honda Accord Hybrid: The Honda Accord promises great mileage at an affordable price.
Chevrolet Volt: This vehicle is known to bring plug-in hybrids to the mainstream without compromising the total vehicle package.
Whatever hybrid you drive, you can bring it to Auto Tech Services of Centralia and Rochester for repairs or servicing!
Your Reliable Shop for Hybrid Repair
Repairing a hybrid is not the same as repairing a gasoline-powered car. To achieve great fuel efficiency, hybrid and electric vehicles rely on a slew of parts, systems and other automotive technology not found in conventional internal-combustion vehicles. These parts include hybrid or plug-in batteries, electric motors, regenerative braking systems, and more. It is important to bring your hybrid to an auto repair shop that knows about your vehicle's specific parts and has experience in hybrid repair, particularly in hybrid battery rebuilding. If you are in the 98579 area or nearby, that shop is Auto Tech Services of Centralia and Rochester. We specialize in Diagnostics, Repair and Alignment Service, and can also perform routine services on your hybrid, such as regular maintenance, and tune-ups. Reasons You Should Do Business With Us:
Diesel
Honesty
Integrity
We have a review score of 100 based on reviews from 743 satisfied customers.
We are Experts
We've been fixing cars since 2010 and our owner Leon Martin and technicians have years of automotive experience. Don't hesitate to schedule an appointment with Auto Tech Services of Centralia and Rochester today! You can do so online at https://autotechllc.net/ or by giving us a call at 360-273-8306. Auto Tech Services of Centralia and Rochester - Maintenance is easy to schedule... Breakdowns are not!.