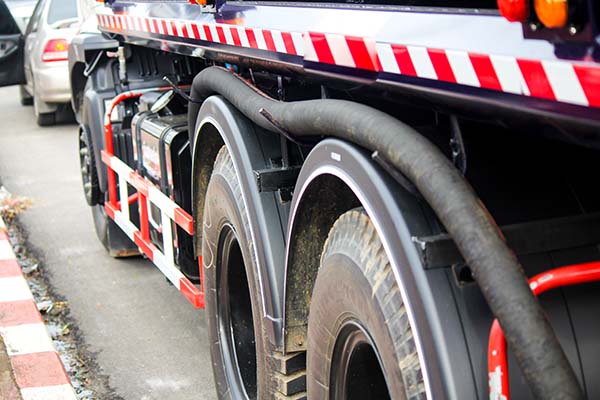 Isuzu Repair in Centralia and Rochester
Isuzu was established over a hundred years ago in 1916 in Tokyo, Japan. Tokyo Ishikawajima Shipbuilding and Engineering Co., Ltd. and Tokyo Gas and Electric Industrial Co. worked together to manufacture an automobile together. In 1919, Isuzu built Japan's first truck. From this point onward, Isuzu grew to be one of the world's largest truck manufacturers. The United States got its first Isuzu truck in the Port of Jacksonville, Florida on November 10, 1984. The first truck that they exported was the KS22. The KS22 was a low cab forward truck with an 87 hp diesel engine and a manual transmission. These trucks were reliable, had a lost cost of ownership, and were easy to maneuver. These trucks were extremely popular and Isuzu established Isuzu Commercial Truck of America, Inc. in 1984, and since then, they have sold over 500,000 trucks in the United States.
Isuzu models today:
Many truck drivers enjoy driving Isuzu trucks for their reliability, maneuverability, and high quality. Today's Isuzu models include:
N-Series Gas: The N-Series Gas truck can be retrofitted to be powered by LPG or CNG. The truck has a hexapod-designed cab for better visibility. Its GVWR/GCWR is 12,000/18,000 lbs. When your Isuzu N-Series Gas needs brake repair, you can come to Auto Tech Services of Centralia and Rochester.
N-Series Diesel: The N-Series Diesel truck is extremely capable and powerful. It has a 5.2-liter turbocharged diesel engine with 215-hp and 452 lb.-ft. of torque. These trucks are configurable to fit all your work needs.
F-Series: The F-Series is a medium-duty truck with a 5.2-liter turbocharged four-cylinder diesel engine. These powerful trucks are designed for most industries and fit well in urban settings. When your Isuzu F-Series needs transmission repair, you can come to Auto Tech Services of Centralia and Rochester.
Your Reliable truck repair shop in Centralia and Rochester
Isuzu trucks are designed to be durable, reliable, and also innovative. Their trucks are able to withstand your day-to-day work activities and serve your needs. However, your Isuzu truck will eventually need maintenance service or repairs. Whatever your needs are, you can take your Isuzu to Auto Tech Services of Centralia and Rochester. Proudly serving residents of Centralia and Rochester and surrounding areas since 2010, our owner Leon Martin has employed highly-skilled technicians who go through extensive automotive repair training. At Auto Tech Services of Centralia and Rochester, our number one goal is complete customer satisfaction, and we will make sure your truck is taken care of with top-notch service and also efficiently and cost-effectively. We understand that you rely on your truck for your work so we will give it the best care as quickly as possible so you can go back to working with your truck. Reasons You Should Do Business With Us:
We have a review score of 100 based on reviews from 743 satisfied customers.
Diesel
Honesty
Integrity
We are Experts
Fleet
If you are in Centralia or Rochester or surrounding areas, feel free to give us a call at 360-273-8306 or go online at https://autotechllc.net/ to schedule an appointment at Auto Tech Services of Centralia and Rochester today! Auto Tech Services of Centralia and Rochester - Maintenance is easy to schedule... Breakdowns are not!.