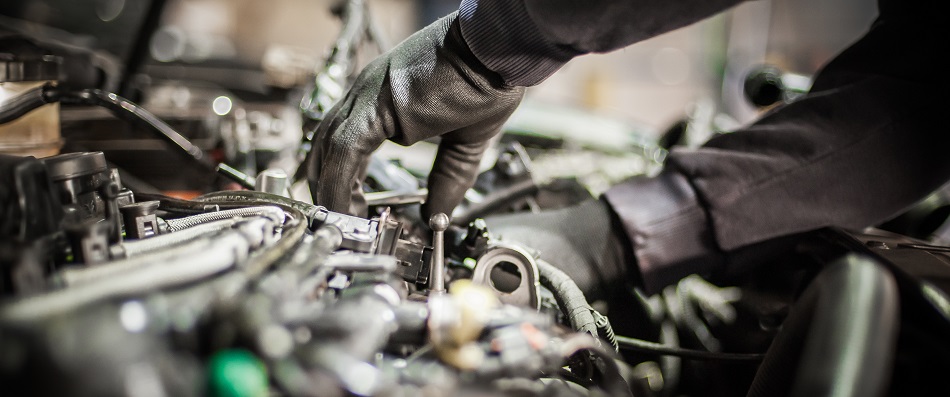 Mufflers are designed to muffle the noise of the engine. Without the muffler or a properly functioning one, the engine noise would be extremely loud. If it weren't for mufflers, the roads of Rochester, Washington, Oakville, Washington, Michigan Hill, Washington, Maytown, Washington, and beyond would be much louder. Because of its job keeping your engine from being too loud, if you notice that your engine is louder than normal, chances are that there is something wrong with your muffler. If this is the case, come to Auto Tech Services of Centralia and Rochester where our technicians can take a look and quickly fix the issue.
A muffler is a cylindrical component that is attached to your vehicle's exhaust pipe to filter out loud noises. These intricate tubes and chambers are tuned to reflect sound waves from the engine. By using two different sound waves that are out of pace with each other, they are able to cancel each other out. This process is called constructive interference; when one wave is at its maximum pressure and another is at its minimum pressure. By the time the waves hit your eardrums, they will not make any sound. The muffler is an effective way to make your engine much quieter.
Whether you drive a car, truck, or SUV from Acura, Audi, BMW, Buick, or other, chances are if your vehicle has an internal combustion engine, it has a muffler. Not only do mufflers do a great job at muffling engine noise, it also has an impact on the performance of your vehicle. Mufflers can restrict power from the engine, however, there are different muffler designs that can be a great fit for your vehicle. We at Auto Tech Services of Centralia and Rochester are also able to do custom bending and installation, making the muffler system fit perfectly for your vehicle.
Here are some signs that you need to get your muffler repaired:
Foul-smelling fumes coming out of the exhaust.
Worsening fuel mileage.
Loud, roaring noise from the engine.
The engine overheats.
Water leaking from several points of the muffler system.
These are some of the signs that indicate that there is a problem with the exhaust system in your vehicle. By ignoring these issues, can further damage to the engine and other various systems in the vehicle. Come to Auto Tech Services of Centralia and Rochester to get your muffler looked at by our highly skilled technicians.
Your Quality Shop for Muffler Repair
Mufflers are an essential component of your vehicle. When it is time to get your muffler repaired, come to Auto Tech Services of Centralia and Rochester. We at Auto Tech Services of Centralia and Rochester are experts in all things auto repair and muffler work. We've been fixing cars since 2010 and our team of knowledgeable technicians has decades of combined experience. Reasons You Should Do Business With Us:
Diesel
Honesty
Integrity
We are Experts
Fleet
To schedule an appointment with Auto Tech Services of Centralia and Rochester in Washington, give us a call at 360-273-8306 or schedule an appointment online. Auto Tech Services of Centralia and Rochester - Maintenance is easy to schedule... Breakdowns are not!.