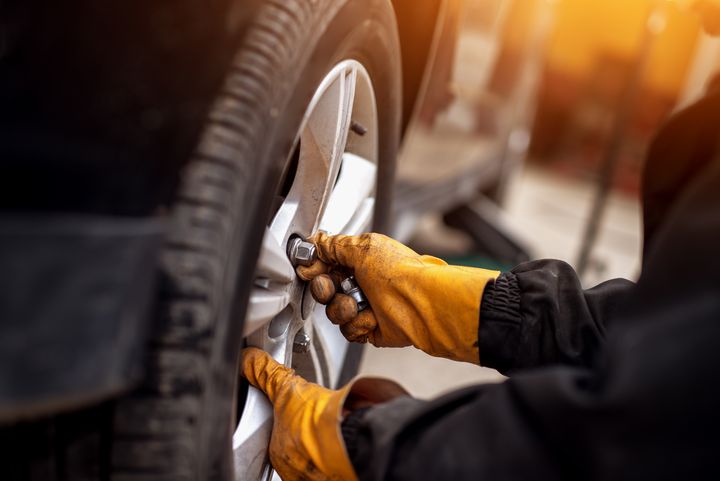 Your Trusted Source for Tire Replacement
Even if you have strong tires, they aren't going to last you forever. At some point, from either use or damage, you are going to have to replace your tires. Your tires play a critical role in the health of your vehicle; when they get worn down, your vehicle's handling can suffer. When you have new tires installed, you'll notice that your fuel efficiency, handling, braking, and ride quality all increase. This is why knowing the condition of your tires is critical to your driving safety. Tires can last between 20,000 and 80,000 miles, while it is important to regularly check for abnormal or uneven patterns of wear. If you have less than 1/16th inch of tread left, you need tire replacement. Anytime that you need your tires inspected or replaced in Rochester or the greater area of Washington, trust Auto Tech Services of Centralia and Rochester. Ever since 2010, the professionals at Auto Tech Services of Centralia and Rochester have been providing helpful and lasting auto repairs and service. You can count on us to deliver high-quality tire replacement when needed.
Quality Tire Replacement by Experienced Technicians
When your tires wear down, your vehicle becomes more difficult to handle and fuel efficiency plummets. Braking becomes more difficult, and the ride becomes rougher. In harsh weather conditions, such as rain or snow, driving on worn tires can be downright dangerous. If you believe your tires are worn, come to Auto Tech Services of Centralia and Rochester for an inspection and tire replacement. At Auto Tech Services of Centralia and Rochester, you can rely on our ASE-Certified technicians to get the job done. Our technicians undergo continuous training, while we always use high-quality, brand-name tires in all of our tire replacement jobs. Whether you are driving a Acura, a Audi, or a BMW, we've got you covered in Rochester and all of Washington. For high-quality, affordable tire replacement, visit the experts at Auto Tech Services of Centralia and Rochester, WA. Call us today or use our convenient online appointment form to schedule your visit.