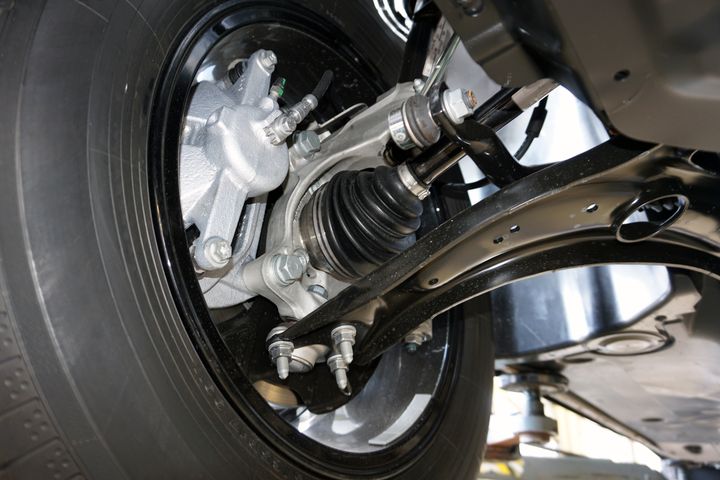 Your Trusted Source for Tie Rod End Repair
You depend on your car, truck, or SUV to handle and steer properly; this requires the tie rod ends to be in serviceable condition. They play a key role in your vehicle's steering system function and tie rod end repairs are essential to keeping your vehicle operating safely. A worn or damaged tie rod end can cause damage to other steering components. If your vehicle needs a tie rod end repair, the alignment will not be correct and numerous issues can arise, such as the tires wearing down prematurely and unevenly. At the first sign of loose or erratic steering, contact Auto Tech Services of Centralia and Rochester to schedule a front-end inspection. We will determine if a tie rod end repair is needed. For tie rod end repair in Centralia and Rochester and the surrounding community of Washington, consider Auto Tech Services of Centralia and Rochester your trusted source. We have proudly served this area with professional tie rod end repairs since 2010. Our friendly staff always provides superior customer service; your complete satisfaction is our primary goal.
Quality Tie Rod End Repairs by Experienced Technicians
Tie rod end repairs must be performed by specialists who will evaluate the condition of the entire steering system. A computerized alignment is always the last step in the tie rod repair process; this ensures your vehicle will operate and steer safely. Our shop is equipped with an advanced computerized alignment machine to set your alignment precisely. At Auto Tech Services of Centralia and Rochester, our ASE-Certified technicians are experienced with every aspect of tie rod end repair and alignment procedures. We perform repairs and replacement of inner and outer tie rod ends on a wide range of automobiles. Whether your Acura is experiencing some play in the steering wheel, or if your Audi makes strange noises when turning, count on us for your tie rod end repairs in Centralia and Rochester and all of Washington. For high-quality, affordable tie rod end repair, visit the experts at Auto Tech Services of Centralia and Rochester in Centralia and Rochester, WA. Call us today or use our convenient online appointment form to schedule your visit.