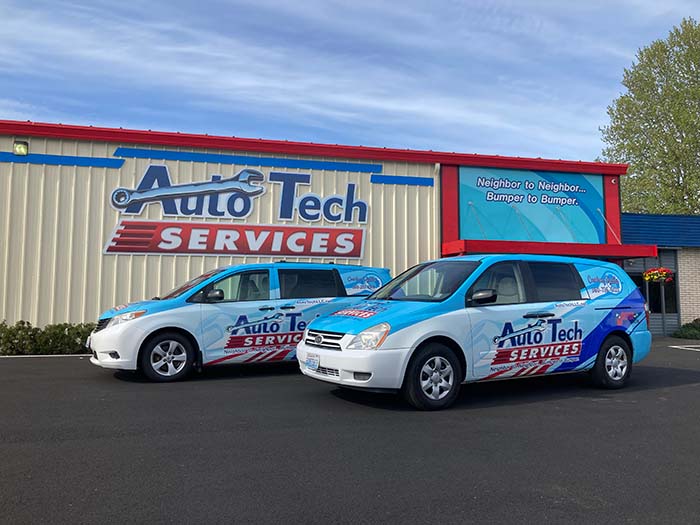 Michigan Hill is in Thurston County, located near the Chehalis River. Some notable roads that run through Michigan Hill are Prather Road SW, Michigan Hill Road SW, Lincoln Creek Road, and Cooks Hill Road.
Your Reliable Auto Repair Shop
Most Michigan Hill residents rely on their cars to get them where they need to go. When their vehicles need repairs or scheduled maintenance, they come to Auto Tech Services LLC in Rochester. We also have a location in Centralia at 1417 Kresky Avenue.
Our technicians have decades of combined experience and receive ongoing training on all things automotive repair. To get to Auto Tech Services LLC's Rochester location from Michigan Hill, turn right onto Independence Road SW. Turn left onto Marble Street SW, then turn right onto 185th Avenue SW. Turn left onto Albany Street SW, then turn right onto US-12 E. Turn left onto 183rd Avenue SW, which will turn right and become Pendleton Street SW. Our shop is located at 18225 Pendleton Street SW.
Here are some reasons why you should choose us:
Our comfortable waiting area has free WiFi, refreshments, and clean restrooms.
Our technicians have ASE, Ford, and Volkswagen Master Certifications.
Most of our services come with a 36-month/36,000 mile warranty.
We are a BBB Accredited business.
If you are a Michigan Hill resident, feel free to come to Auto Tech Services LLC in Rochester! You can schedule an appointment with us online or call us at 360-347-2303 (Rochester location) or 360-559-6070 (Centralia location).